Press
Releases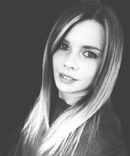 Gemma Stenberg
URBANISTA APPOINTS SOFIA MONTWILL AS NEW GLOBAL CREATIVE DIRECTOR
The former Daniel Wellington Global Creative Director has joined Urbanista in September 2021
Urbanista, the Swedish lifestyle audio brand, announces that Sofia Montwill, a Stockholm-based creative, has recently joined their team as Creative Director. With a 360 degree mindset, an eye for aesthetics and a hands-on approach, Sofia is a strong asset to the Urbanista team and brings experience from global lifestyle brands in leading creative direction.
Sofia joins Urbanista, after having spent the past two years in the role as Global Creative Director at Daniel Wellington, a Stockholm based watches and accessory brand with global presence. She started working at Daniel Wellington in 2019, and then in the role as Global Art Director creating campaigns with globally recognised brand ambassadors, such as Hailey Bieber.
Prior to this, Sofia has been working as Art Director for two Swedish fashion and accessory brands, Hunkydory and Efva Attling. All the brands that Sofia has worked for are all known for their timeless and clean Scandinavian design, high quality product, and similar to Urbanista, take a lot of inspiration from music.
In these roles, Sofia has been in charge of the brand's visual identity and marketing material, with a large focus on creating a coherent brand voice on all touchpoints for the customer. In the early years of her career, she worked in advertising agencies, creating campaigns for some of Scandinavia's largest companies, such as Telenor, SEB and Folksam.
Sofia was educated at the award-winning Berghs School of Communication, where she graduated with her bachelor in 2008, as the youngest in her class, and with an honorary diploma in hand.
At Urbanista, we are passionate about creating a lifestyle brand with strong visual campaigns, both physically and digitally. Sofia joins us with extensive experience in creating and developing creative concepts, and leading design and art direction for consumer products and marketing communications at a global scale. We are excited to welcome Sofia to the Urbanista team and look forward to working on projects together in the future.
Anders Andreen, CEO at Urbanista
As new Creative Director of Urbanista, Sofia is responsible for leading, influencing and mentoring creative concepts and art direction for all design, marketing and branding projects and initiatives at Urbanista.
I am inspired by traveling, discovering different cities and getting to know new places by experiencing their music, fashion and culture. So to join Urbanista, a lifestyle audio brand that lives and breathes the same values as I do made complete sense. It's exciting to dive into a new industry, combining my previous experience from fashion and accessories with tech and audio and to be on the journey of developing our products and future brand communication.
Sofia Montwill, Creative Director at Urbanista
About Urbanista
Urbanista was born in 2010 in Stockholm, Sweden out of love for cities and urban life. Our products are rooted in Scandinavian tradition and inspired by music, arts, fashion and urban culture. We believe that lifestyle audio products should not only sound great, but also look good. Today, our products are available in over 90 countries, and sold in 30,000 stores worldwide.