Press
Releases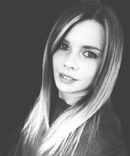 Gemma Stenberg
Try-Art-Lon: Arts charity event to raise funds for free schools resources
Money raised will enable charity to offer resources free to schools in areas of high deprivation or where there is little access to cultural learning. Corporate companies to support the event which comprises a 5 km swim, 100 mile bike ride and 25 km run.
Teams from across the corporate sector are coming together to undertake a team extended triathlon event. The event will raise funds to support the life-changing creative engagement work Eastside undertakes with children and young people across the country. Based on a traditional triathlon, this mammoth fundraising event will take place over three days:
Friday 10th September: 5 km swim – to reflect the 5 partners we worked with across the country in 2019/20.
Saturday 11th September: 100 mile cycle ride through every London borough to represent our work across every London borough.
Sunday 13th September: 25km run to represent our 25+ years of history.
The ambitious sports fundraising event will support London based arts education charity Eastside to provide creative workshops for young people. The funds raised will go towards supporting the following programmes:
Artists-in-Residence - Eastside sends artists into schools to work across all year groups over a term, using a specific artform to address a theme or topic chosen by the school.
Eastside Online - a new online creative education resource hub, containing artist-led videos, workshops, pdf resources and links to live-streamed workshops and teacher CPD sessions. Normally costing £299 annually, money raised from the Try-Art-Lon will allow us to offer the resource free to schools in areas of high deprivation, or where there is very little access to cultural learning opportunities.
Eastside Film Crew and Females in Film - these programmes offer mentorship, masterclasses, practical real-world filmmaking opportunities and pathways into the industry for 18-25 year olds from diverse and frequently disadvantaged backgrounds who normally would struggle to gain a foothold in the industry.
Matt Lane, Chief Executive Officer and Artistic Director said:
Over the last year Eastside has delivered 700 individual creative sessions engaging over 15,000 young people. Events like this one are vital for us and money raised from the Try-Art-Lon will enable many more young people to work with professional artists both in and out of schools.
Rothschild & Co. Managing Director and former Eastside chair James Peterson, founder of the Try-Art-Lon initiative, said:
Eastside's work is very close to my heart. As chair of the charity for a decade (2010-20) I wanted to create a fundraising event that could give companies like Rothschild & Co. and Education First a brilliant team building activity whilst putting Eastside on the map through raising significant sponsorship revenues for this hugely important cause.
EF Education First VP of Global Marketing and Eastside Trustee Anna Nicholson has organised the event and said:
Eastside is proud to inspire thousands of children and young people each year through delivering outstanding creative and cultural participation opportunities across a range of art forms including filmmaking, visual arts, spoken word to name but a few. Money raised from the Try-Art-Lon will support these programmes meaning more young people will have access to creative workshops.
Follow the event on social media using the hashtag #Try-Art-Lon. Donate here: > https://www.justgiving.com/campaign/try-art-lon
About Eastside Eastside's goal is to be the UK's foremost youth arts charity, providing creative opportunities to thousands of children and young people, including those in the most underserved communities.
We aim to deliver a 'million differences' to young lives across London and the UK by the end of 2026 through engaging children and young people through direct participation in the arts, enabling them to work with professional artists and creative practitioners, both in and outside school.