Press
Releases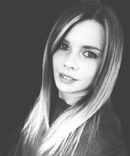 Gemma Stenberg
SHURE HELPS TONY AWARDS® WELCOME BACK BROADWAY WITH UNPARALLELED WIRELESS AUDIO TECHNOLOGY
Awards Show Leverages 72 Channels of Wireless with Shure Axient® Digital Wireless System
Shure was proud to support the 74th Annual Tony Awards® and thrilled to welcome the theatre community home after a year without Broadway. Broadcast on CBS and streamed on Paramount+, this year's Tony Awards, hosted by Audra McDonald and Leslie Odom Jr., achieved cutting-edge audio for the entire ceremony and subsequent "Broadway's Back!" event.
The entire Shure community is thrilled to congratulate David Byrne's American Utopia for being awarded the "Special Tony Award," and "Jagged Little Pill" for taking home Best Book of a Musical and Best Performance by an Actress. Congratulations!
The night included stellar performances from the cast of Jagged Little Pill, American Utopia, Moulin Rouge! The Musical, Tina: The Tina Turner Musical, John Legend and the cast of Ain't Too Proud, and Lin-Manuel Miranda and the cast of Freestyle Love Supreme. Each act relied on the unparalleled next gen digital radio with encryption and true digital diversity offered by Shure's Axient® Digital Wireless System.
I wouldn't want to do the Tony Awards with any other wireless system than Axient Digital. The layers of complexity that we exceeded could only be done with Axient Digital. Forty-eight wireless channels were fit into four DTV channels. And those channels were shared with everyone else in Times Square. And we had a live performance that began on the street and finished at centre stage. We also rotated entire musicals worth of performers on and off the stage during a live broadcast without a single dropout or failure. That success comes from tools that Shure has developed like ShowLink®, Wireless Workbench's Timeline, and Quadversity.
Cameron Stuckey, RF Engineer
This year's new safety protocols presented the need for innovative audio solutions, and Shure gear helped the Tony's production team rise to the occasion. Employing an astounding RF count of 72 channels managed by Shure Axient Digital, the hosts and performers were equipped with a mix of Shure AD1 Axient Digital Bodypack Transmitters and ADX1M Micro Bodypack Transmitters, for when a contoured form factor was needed on stage.
For in-ear personal monitoring, the Tony Awards' production trusted Shure PSM® 1000 to manage roughly 40 bodypacks throughout the show's numerous live performances. Shure Axient Digital Wireless microphones were used throughout the show and performances as well.
Shure Axient wireless microphones were a perfect match for the 2021 Tony Awards and The Tony Awards Present: Broadway's Back. I really like the clear, balanced, and natural sound that the Shure Axient wireless systems bring to the table. It allowed the voices and arrangements of the Tony's performances to shine, sounding open and clear without sounding unnatural or overly processed.
Paul Wittman, Production Sound Mixer
About Shure
Shure (www.shure.com) has been making people sound extraordinary for nearly a century. Founded in 1925, the Company is a leading global manufacturer of audio equipment known for quality, performance, and durability. We make microphones, wireless microphone systems, in-ear monitors, earphones and headphones, conferencing systems, and more. For critical listening, or high-stakes moments on stage, in the studio, and from the meeting room, you can always rely on Shure.
Shure Incorporated is headquartered in Niles, Illinois, in the United States. We have nearly 40 manufacturing facilities and regional sales offices throughout the Americas, EMEA, and Asia.