Press
Releases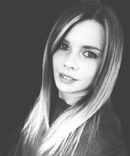 Gemma Stenberg
Cleanfeed Launches New Studio Tools for Podcasters and Broadcasters
The enhanced studio tools give users a professional radio experience in their browser
Cleanfeed, a collaboration tool for high definition, live audio and recording in your browser, takes feedback and experiences from the professional radio industry and launches its enhanced studio tools, improving the service for podcasters and broadcasters, globally.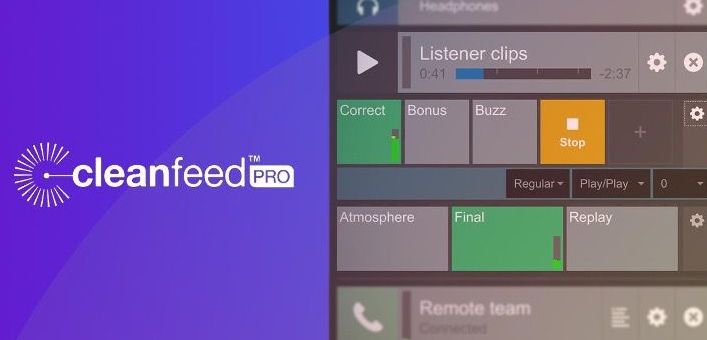 Cleanfeed has become an established go-to service for broadcasters, podcasters, journalists, radio and just about anyone that requires the need to broadcast or record in high-definition audio, straight from their browser. Striving to continually improve the user and guest experience, Cleanfeed today announce the launch of their enhanced studio tools. The tools, all housed in your web browser with no requirement for any external hardware or software include: enhancements to our existing Clips feature, and a new Player for longer cuts of audio.
The tools give podcasters and broadcasters the functionality of a professional radio studio, straight out of their laptop. Features now give users the opportunity to give their listeners and guests a finished production experience, including the ability to play intro and background music, host a panel show or quiz with sound effects, review music, have guests comment on interviews or even play voxes from the public. Cleanfeed continues to be everything you would expect from their service, high quality audio, very responsive yet straight forward in appearance and incredibly powerful.
Marc Bakos, co-founder of Cleanfeed comments:
As business owners we are continually striving to take feedback directly from our users, as well as industry professionals, to ensure we are servicing our community with the best user experience possible. The new enhanced tools really reinforce that creativity is only ever limited by our imagination and we are excited about the possibilities that these features open for everyone who uses them.
Mandy Morrow, Director at Crew Radio, comments:
Cleanfeed has been powering our radio station and it keeps getting better! The new Player and updated Clips allow us to produce our recorded shows as if they were live, giving us a finished sound which our audience loves. Its simplicity and ease of use means we've not had to look elsewhere to integrate audio into our remote shows, we can do it right from inside Cleanfeed!
About Cleanfeed
Imagine a technology that enables you to speak remotely with audio quality as if you were in the same studio as someone else. Now imagine low latencies, so you can speak without stepping on each other. Next bring multiple people together in the same way to make a professional, multitrack recording. Finally, package it so it's accessible to anyone clicking a link in their web browser. That's Cleanfeed - An online studio for live audio and recording high definition, live audio and recording, content creation and connecting collaborators, anywhere in the world.
For more information visit: https://cleanfeed.net/